Residential Treatment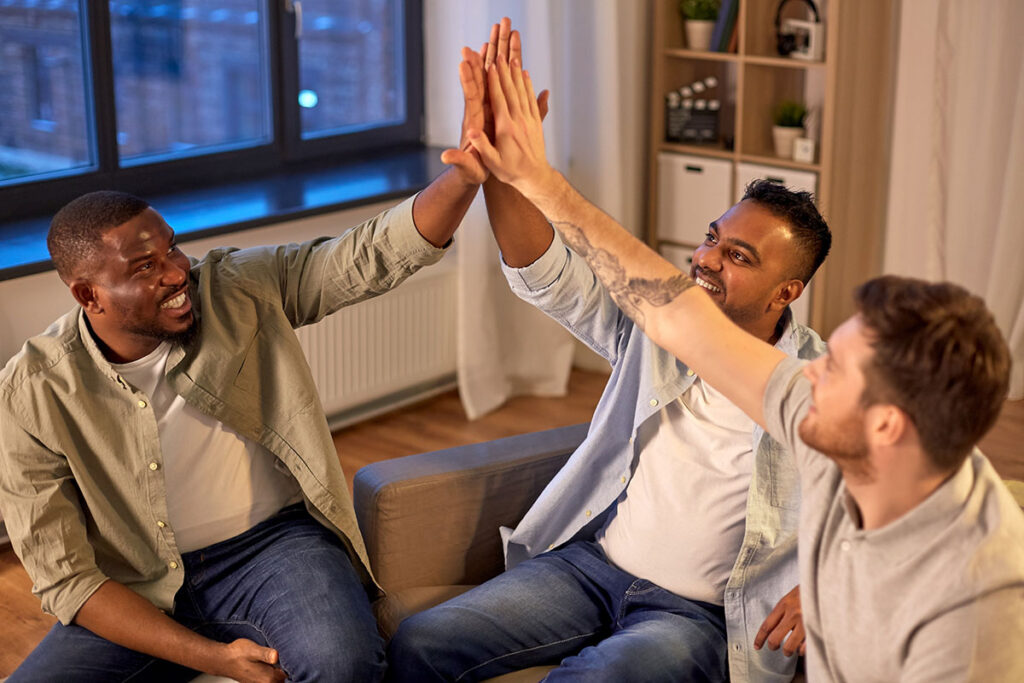 McAuliffe Center
The McAuliffe Center is a 3.7 Residential Enhanced level of care that provides on-site clinical services for adult male clients with co-occurring disorders who are in crisis. This program acts as a hospital diversion or step-down from an in-patient hospital stay. The length of stay is 30 to 45 days.
Clients are provided a range of services including;
individual, group, and family counseling
peer support
medication management
case management
psycho-educational programming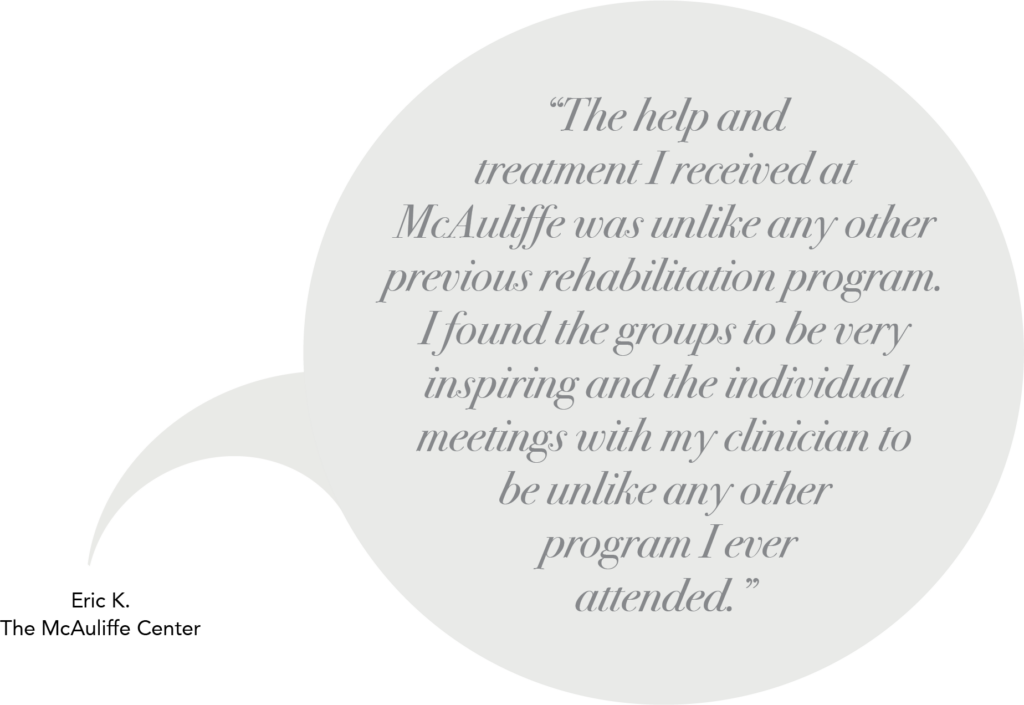 The team at McAuliffe is made up of an APRN who specializes in mental health and substance use disorders, licensed clinicians, group facilitators, a Peer Recovery Specialist, and other support staff. Clients are housed in four 5-person apartments that allow for privacy and independence. For recreation, The McAuliffe Center also has a weight room, pool table, air hockey, and basketball court for use during leisure time. Clients are assisted with discharge planning and referrals to other organizations for long term assistance based on their individual needs.
The goal of the program is to take a person-centered approach to help clients to not only stabilize but, to excel and reconnect with their supports and their community. Clients may return to the community or pursue further long term treatment. We are proud of offer a supportive and family environment that is unique to this program.
Referrals are accepted directly from local hospitals, detoxification centers, outpatient programs, and other treatment providers.
FOR MORE INFORMATION
70 Central Avenue
Waterbury, Connecticut 06702
Phone: (203) 346-1931
Fax: (203) 346-1935
Waterbury West Residential Treatment
The Waterbury West Residential Treatment Program is a Level 3.5 residential treatment program. The program serves men 18 years of age and older referred by the Connecticut Court Support Services Division. Lengths of stay are 90 days.
The Program offers a wide range of services to each client including:
individual, family, and group counseling
psycho-educational programming
life skills
self-help meetings
formal referrals to community agencies based on individual needs.
This program provides education on substance use/dependence, identifying triggers to use and relapse prevention skills. The goal of the program is to help each individual to take the first step toward achieving sobriety with a goal of lifelong recovery. Once discharge ready, our staff assist clients in obtaining housing, employment and referrals to continue their treatment.