LYNC
Linking Youth to Natural Communities
Bridgeport/Stamford and Waterbury/New Haven
What is Linking Youth to Natural Communities (LYNC)?
LYNC is a center-based program for court-involved youth and their families that program support in making sustainable behavioral changes by providing an array of evidenced-based and evidence-informed services.
LYNC has a strong focus on connecting youth and their families to appropriate community and/or grassroots agencies and natural supports. Community is an essential component of LYNC. LYNC programs work with organizations and people local to the individual youth's natural ecology in order to address the need of the youth and family. LYNC aims to ensure meaningful connections to natural supports that will last past probation and program time and will assist in behavior change sustainability.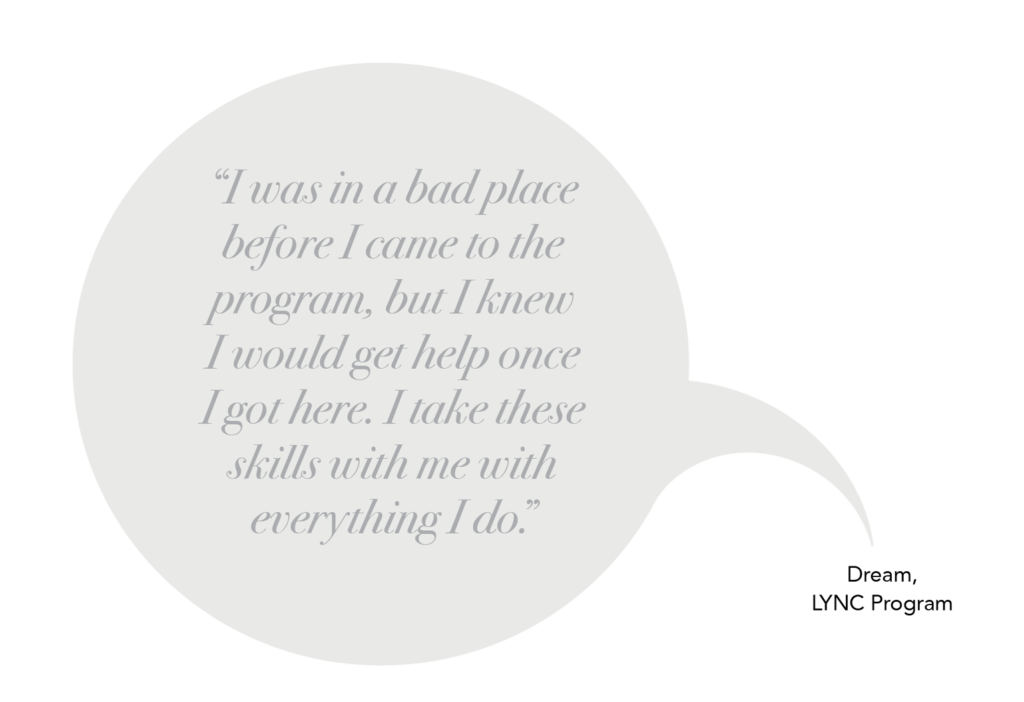 LYNC services include:
Intake, Screening, and Assessments
Care Coordination
Structured Case Management
Individualized Service Planning
Cognitive-Behavioral Therapy group interventions
Short-Term, Individual and Family sessions
Educational and Vocational Services
Life Skills
Community Connections
Transportation
Access to Flex Funds for basic needs, prosocial connections, etc.
Referrals to treatment
Bilingual services available
Group Treatment Modalities
Life Skills: Teaches self care, independence, and aids in adolescent development.
Reasoning & Rehabilitation (R &R): Targets antisocial behavior and skill-building. Addresses self-control, critical thinking, problem solving, social skills, and emotion management.
Seeking Safety for Adolescent: An evidence-based, present-focused counseling model to help both boys and girls attain safety from trauma and/or substance abuse.
EMPLOY:  An 8-session job readiness curriculum to help youth develop vocational skills and prepare them for work.
Girls Circle: A structured support group for girls ages 12-18 years that integrates relational theory, resiliency practices, and skills training in a specific format designed to increase positive connection, personal and collective strengths, and competence in girls.
How can LYNC services be accessed?
All LYNC referrals are submitted by the local juvenile probation office.
Program Hours
Monday – Thursday 10am – 7pm
Friday 10am – 6pm
Saturday 8:30am – 12pm
Contact Information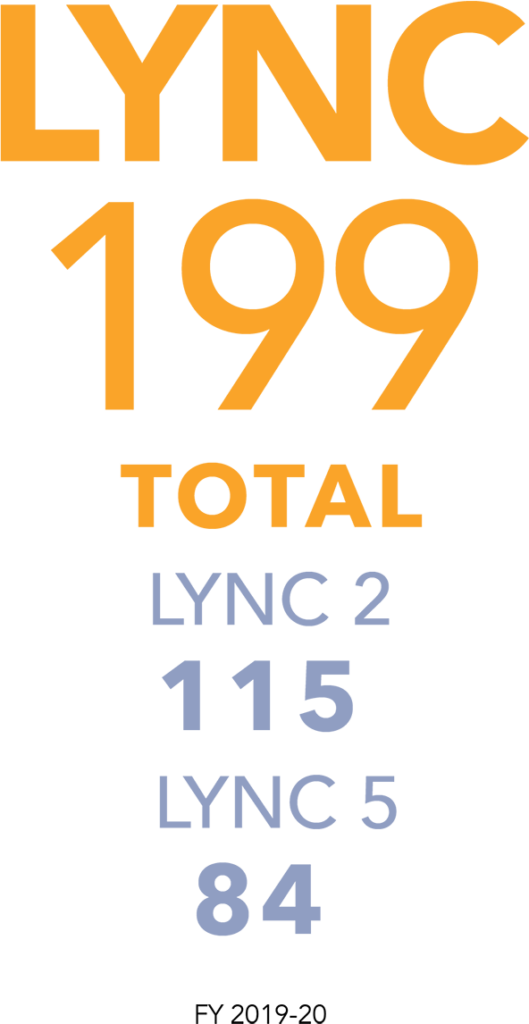 New Haven
85 Willow Street
New Haven, CT 06511 – Bird Building #1
Phone: (203) 643-6310
Fax: (475) 689-2280
Bridgeport
1120 Main Street
Bridgeport, CT 06604
Phone: (203) 368-9755
Fax: (203) 368-9760
Stamford/Norwalk
141 Franklin Street
Stamford CT, 06901
4 Byington Street
Norwalk, CT 06851
Phone: (203) 568-6640
Fax: (475) 689-2279